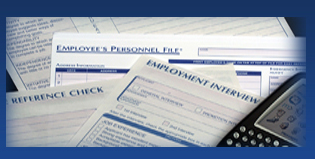 Mobile Solutions
Recruitment Process Outsourcing
Transforming The Talent Acquisition Process
Recruitment Process Outsourcing (RPO) is one of the key elements of our Human Resources Process Outsourcing (HRO) service. Our combination of global recruitment centers, best recruitment practices, tools and technologies seamlessly integrate with client's HR functions. This in turn has helped our clients to optimize recruitment functions across the enterprise.
Highlights:
Service Delivery: We will provide you with the resources, processes and expertise to ensure that you are hiring top talent into your business.
Time Saving: Recruitment is often a labor intensive and time consuming process. AttoTel will partner with you and will manage the full process, allowing you to focus on core business activities. Our expertise and strong industry connections also mean that your recruitment turnaround time is significantly reduced.
Cost Saving: Our global delivery model and low cost of operations will deliver cost savings for you without sacrificing the quality of candidates. AttoTel shares a genuine conviction for the value that we help clients achieve.
We commit to learning about your Business Needs: Our highly expert Account Managers are committed to understanding the unique nature of your business enabling a highly tailored approach. The outcomes that AttoTel recommends are entirely driven by the client situation and a meaningful understanding of market realities.
Commitment to your Brand: During the complete recruitment process we are committed to portraying a professional and exciting image of your organization.
Metrics: Candidate pipeline, sourcing effectiveness, time-to-fill, interview-to-hire ratio, offer acceptance rate, time-to-start, diversity, hiring manager and candidate satisfaction, candidate exit analysis, ease of doing business, quarterly reviews, cost-containment and cost-reduction goals, pay rate and ongoing market-sourcing analysis, annual recruitment process management improvement.
RPO Service Offering
Hiring manager needs-assessment
Service management and governance
Requisition management
Candidate assessment
Recruitment strategy and design support
Advertisement Planning and Support Process Outsourcing
Offer management
Pre-placement verification
Induction (On boarding)
Customer support
Reporting
Employer branding
Diversity and university relations